EHR Data Integrations
Denial Management Strategies
Prior Authorization Request
Verification of Benefits
Provider Enrollment
Real Time Reporting
EHR Data Integrations
Our internal software team works directly with your EHR/EMR vendor to develop an import file from your system and into ours, while ensuring that your data remains secure and accurate.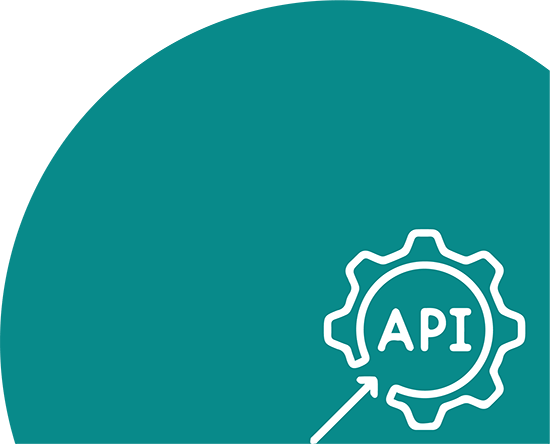 Denial Management Strategies
Prior Authorization Request
Verification of Benefits
Provider Enrollment
Real Time Reporting
"I have worked with SyMed for over 2.5 years.  The company provides front and back-end services for our commercial insurance business.  SyMed shares our agency's philosophy of "do whatever it takes."  While this philosophy is the basis of our behavioral health services, they share the same philosophy in customer services. SyMed is a true business partner that has embraced the concept of their business as an extension of our business. They are integral throughout our business process — from referral to collections.  From the customer perspective, this business process is seamless.  Together, we have learned alongside the world of Autism Services."
Eleanor Castillo Sumi, Ph.D., BCBA-D
Uplift Family Services
"In our county, there is always something. Most recently it is adding a new system to our network for real life billing information and a complete change to the credentialing process of our clinicians which must be completed before this can work. SyMed has been very responsive to this. "
Administration Coordinator
Bill Wilson Center
"Our medical practice has been working with SyMed Corporation for several years. SyMed provides quality service and expertise for all of our billing needs. We also enjoy the relationships we have built with the employees. One aspect we really like is that SyMed is always current and knowledgeable about the changes in the laws and regulations of Medicare and MediCal. They ensure that we comply with all the necessary requirements, e.g., the Affordable Care Act retroactive reimbursement. SyMed verified that we qualified for these retroactive payments. The practice realized a substantial amount of revenue as a result of SyMed's efforts. We couldn't have done this without their great help. SyMed Corporation and its staff are awesome. We are very happy."
Rodolfo A. Daquioag, M.D.
Primary Care Provider
"Communication is very good, in person, through email, through other providers, and through a system SyMed set up for us with a feedback loop to quickly catch documentation errors for correction."
CA Behavioral Health Agency
SyMed RCM Client of 9 Years
"Any issues that arise are handled promptly. I appreciate the personalized care that SyMed continues to provide. I've been a client for 10 years because I'm very pleased overall. "
Dr. Dhugga, MD, CMD
Spherical Medical Group
Speak With a Specialist Today
Meet Our Team
We cater exclusively to the needs of medical professionals and allied health service agencies. Our team of experts have knowledge in many different backgrounds.
Payer Contracting & Credentialing
Our Provider Support services cover payer contracting and provider credentialing, contract negotiation, and audit support.
Medical Billing Software
Specifically designed for medical billers by medical billers. We've developed our software for over 20 years. Learn more about our friendly design and detailed reporting.