One bundled price, major cost savings
Be first in line for our Bundled Services.
Get notified when we launch our complete MedXP bundled service package, Arriving March 15
The complete solution for all your business needs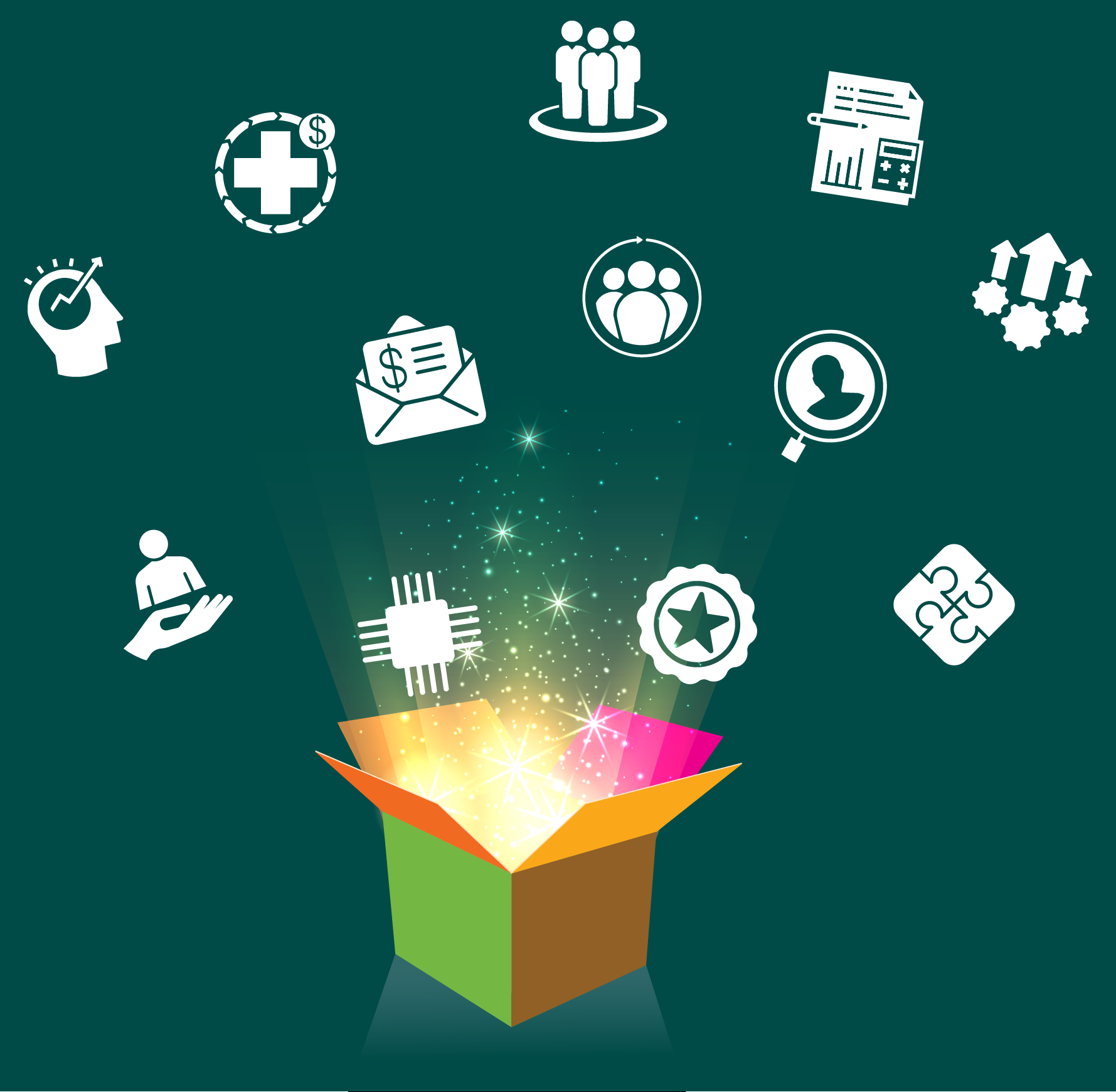 The burden of administration can be heavy to bear for practice managers, often costing you precious time that could be spent with patients, employees, and family.
That's where we come in.
The MedXP bundled service consolidates and outsources day-to-day administrative tasks, saving you time, money, and stress.
With MedXP, that won't be a problem anymore.
Focus on your patients, and we'll handle the rest.
Here's what you get with MedXP
Medical & Revenue Cycle Management
Relieve your staff from the burden of billing. Our expert team can help you streamline your billing and coding process to improve collections.
Accounting & Tax Services
Our capable and responsive team can help you automate all accounting & tax procedures.
Get the most out of your IT investments and minimize time spent on lengthy tasks with the help of our experienced team and world-class resources.
Upgrade your branding and marketing strategy, widen your reach and establish an active and visible presence online.
Use our full lifecycle recruiting service to empower your practice with the right talent.
Comprehensive HR support that covers training requirements, regulatory compliance, communication, and more.
Risk Management & Compliance
Protect your practice and your employees with our end-to-end risk management and safety training and unlimited consultation services.
Get a team of specialists and a user-friendly payroll platform to help you deliver payments on time and without errors.
Our integrated benefits platform improves the employee experience and streamlines benefits administration, all in one sweep.
Full Service Staffing Solutions
We equip you with a single ecosystem that addresses all aspects of your staffing needs, supported by our proprietary technology and pathbreaking Vensure Supplier Network.
Vfficient : Your HRIS Solution
We offer a strategic and flexible approach to HR management with Vfficient – a client-centered, cloud-based software that manages HR, payroll and benefits administration all on one platform.
With our PEO services, you get Payroll, Safety & Risk Management, HR, and Benefits Administration – all in one package.
Are you maximizing your potential?
We can help you hit that 95%-99% target rate.
SyMed has been in the business of dental and medical practice management for over 30 years now. As a beacon of business excellence, our 98% collection rate is just one indicator of our expertise in optimizing collections.
Our bundled services package allows you to pick and choose the optimization strategy or model that suits you the best. At one cost-efficient bundled price, our experts will offer a customized implementation plan for any business need - big or small.
We offer comprehensive revenue cycle management services for our dental and medical clients, adapted to industry-specific needs
MedXP Revenue Cycle Management Services
Be first in line for our Bundled Services.